VRG Triathlon 2022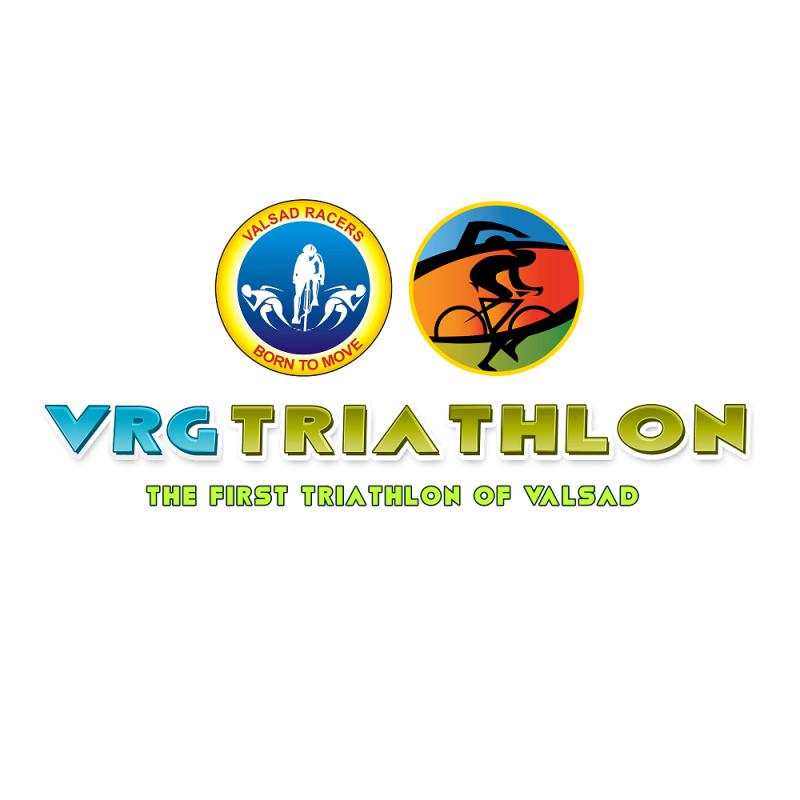 VRG TRIATHLON 2022
Venue: Atul Club
Date: 6th November 2022
Olympic Distance:
Swim: 1500-meters
Bike: 40-kilometers
Run: 10-kilometers
Run Route: 4 loops of trail on Atul route
Sprint Distance:
Swim: 750-meters
Bike: 20-kilometers
Run: 5-kilometers
Run Route: 2 loops of trail on Atul route
Aquathon Distance:
Swim: 400 meters
Run:2.5 kilo meters
Run Route: 1 loop of trail on Atul route
Duathlon Distance:
Bike: 40-kilometers
Run: 10-kilometers
Run Route: 2 loops of trail on Atul route
Rules & Regulations
1. Entry Fees: Rs.850/- (includes, hydration, breakfast after the event). Breakfast will be charged extra for guests of participants.
2. Prizes: Finishers medals for all participants who finish the triathlon; trophies for top positions in each distance category.
3. Reporting time: 5.00 am at the Atul Club ... the bike and the bike gear should be set up by 5.15 am and everyone should be out of the parking area before the Swim starts.
Start Times: 6.00am for Olympic distance and 8.00 am for Sprint distance
4. It will be mass start Batch wise for 24 participants/batch. Each swimmer after finishing will note out time at the counter where a digital clock will be placed.
5. The club pool is 50m long so participants will swim number of lengths as following:
a. Sprint – 15 lengths (750m)
b. Olympic – 30 lengths (1500m)
c. Aquathon – 8 lengths (400m)
6. You are allowed to swim in any stroke. No diving or jumping is permitted. All swimmers will push-start race from inside the pool.
7. Due to participation size and limited capacity in the pool, we will put a Swim cut-off time of 60 min for Olympic and 30 minutes for Sprint category. This will ensure the next batch start is not delayed.
8. All kinds of bikes are allowed ... Drafting is not allowed.
9. Wetsuits are allowed.
10. Cycling route may change depending on the road conditions & permission available. It will be announced well in advance before the event .
TERMS AND CONDITIONS
I certify that I am physically fit and have not been advised to not participate by a qualified medical professional. I certify that there are no health related reasons or problem which preclude my participation in this event .
I certify that I am a registered participant in this activity and I understand and agree that I am participating in this event on my free own will and accord and organizers and its affiliates, officers, employees, agents, partners and licensors will not share in or accept responsibility for any liability for death, bodily injury, property damage, medical expense or other loss that may arise from my participation in this event.
I acknowledge that participating in this event may carry with it the potential for death, serious injury, and personal loss. The risks may include, but are not limited to ,those caused by terrain, facilities , temperature ,weather , condition of participants ,equipment ,vehicular traffic , actions of other people including ,but not limited to, participants , volunteers , spectators and lack of hydration.
I consent and agree that organizers and/or their agents, coaches, representatives or volunteers may take photographs or digital recordings of me as a participant during this event and use this in any and all media (including social media) for training or promotional purposes. I further consent that my identity may be revealed therein or by description text or commentary. I waive any rights , claim or interest and I understand that there will be no financial or other remuneration.
I CERTIFY THAT I HAVE READ THIS DOCUMENT, AND I FULLY UNDERSTAND ITS CONTENT. I AM AWARE THAT THIS IS A RELEASE OF LIABILITY AND A CONTRACT AND I SIGN IT ON MY FREE WILL.