Second Sunday Individual Time Trial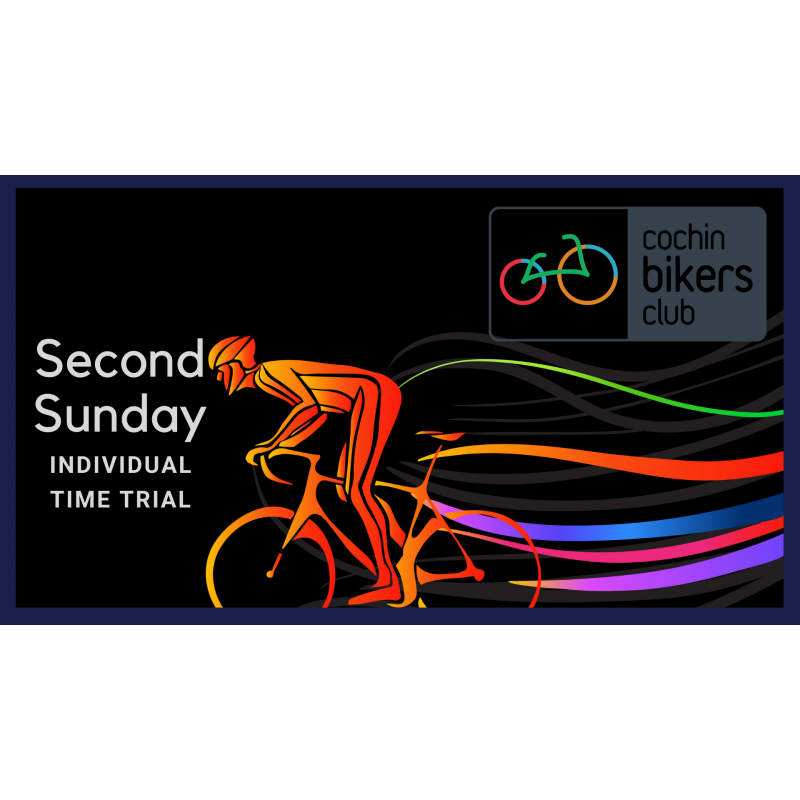 The time trial starts at 6:00 am from Ponnarimangalam Toll Plaza at Container Road, Kochi, and goes towards Cheranellore (take last U-turn before Cheranellore signal) and back towards the toll plaza.
Date: May 12, 2019
Reporting time: 5:30 am, race starts at 6:00 am.
Distance: 14 km (approx)
https://ridewithgps.com/routes/29908151
Categories:
1. Male, ages 15-40
2. Male, ages 41 and above.
3. Female: Open to all.
Certificates for all participants.
There will be trophies for the first three positions in all categories.
RULES:
Helmet mandatory.
Road safety rules applicable to all riders.
Drafting any other RIDER or VEHICLE is strictly prohibited and if found, the rider will be disqualified.
TT bars allowed.
Any bike can be used (MTB/Hybrid/Road)
Each rider starts with a gap of 1 min each.