Chopta Deoriatal Chandrashila Trek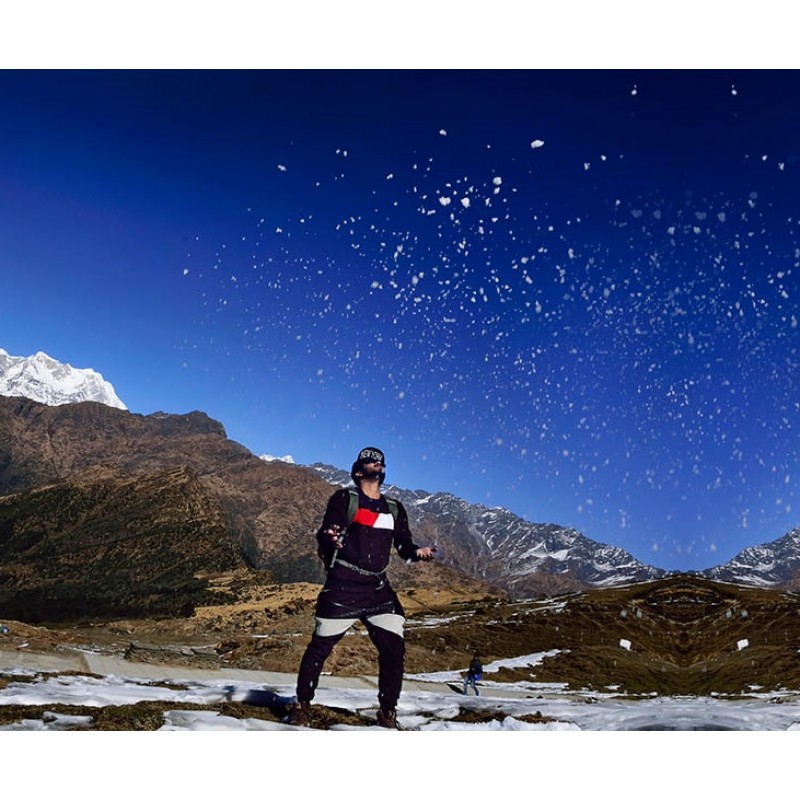 We are now shipping to all ALL ZONES across India. Further, NO DELIVERY is permitted in CONTAINMENT ZONES as of now.
Chopta Deoriatal Chandrashila Trek
Who doesn't want to be at the top of the world? Chandrashila peak can do this for you. Well, it's not the highest peak but a moderate trek via Tungnath to Chandrashila is worth it. Watching other beautiful peaks like Nanda Devi (7,817), Trishul(7,120), Kedarnath(6,831), Bandarpunch(6,316) and Chaukhamba(7,138) from Chandrashila peak will make you feel blessed. Tungnath is always the starting point of the Chandrashila summit trek and it is the highest Shiva Temple in the world, at a height of 3,680 meters.
Day 0 :Drive from Delhi to Rishikesh | 250KM | Overnight Drive
Assemble at Noida City Centre opposite Logix mall at 8 pm. Our Group coordinators will be there to receive you. Get your seats in traveler/minibus post that journey shall begin to our destination Sankri. This is valid only for people who have opted for transportation services from Noida to Noida.
We will reach Sari village by 2 pm with en-route stop for meals and short breaks. Sari is a small village marketplace. We'll get to our camps, have lunch and explore the sari village with a short trek that will give you an idea about the Chandrashila trek. Come back to the camps and chill with everyone.
Day 2 :Chopta | Chandrashila Peak via Tungnath | Chopta
Have breakfast and head towards the starting point of a short trek Deoriatal lake where you'll be guided by the trek leader on all do's and don'ts regarding the trek. The signboard says Devariya Tal, which is an alternative name for the lake. It is called so because it believed that devis (Goddesses) once came to the lake to take a dip. You'll be provided with packed lunch enjoy it on the shore of lake. Then follow the beautiful trail of deoriatal to chopta via Rohini Bugyal. Rest your day after reaching Chopta Enjoy the bonfire and delicious dinner
Day 3 :Chopta | Chandrashila Peak via Tungnath | Chopta
Have breakfast and head towards the starting point of the trek. Trek to the tungnath temple is quite easy and enjoyable and we'll make it by 3 hours. The bandarpunch and Kedar view while trekking will keep you motivated. You'll be provided with packed lunch at tungnath temple and after taking a short break at tungnath we'll head towards chandrashila. It will take nearly 2 hours more to reach ChandraShila and it's quite challenging, too. But the feeling when we'll reach there with snow all around will be amazing. In the evening we'll reach back to our camps and celebrate the completion of the trek.
Head back after having a great breakfast. By 12 am we will reach back with a bunch of memories and moments that would be cherished forever.